Latest Posts tagged "independent cinema"
Movie Blog
"Anyone who does not love does not know God, because God is love."
Read More »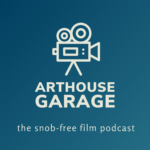 DISCUSSION WITH AN UP-AND-COMING ARKANSAS DIRECTOR. Director Daniel Campbell sits down with us to discuss his latest film, Antiquities.
Read More »
The Snob-Free Film Community. A podcast and blog that make arthouse, classic and indie cinema accessible to the masses.
Sign up for our Newsletter