The 2010s are coming to a close, and before looking too far into the future of film, why not take a few moments to remember the very greatest films of the decade that was?
To keep the read time of this list manageable, opinions on each film are kept short and sweet (basically a tweet). Enjoy! And be sure to tell my why I'm wrong in the comments.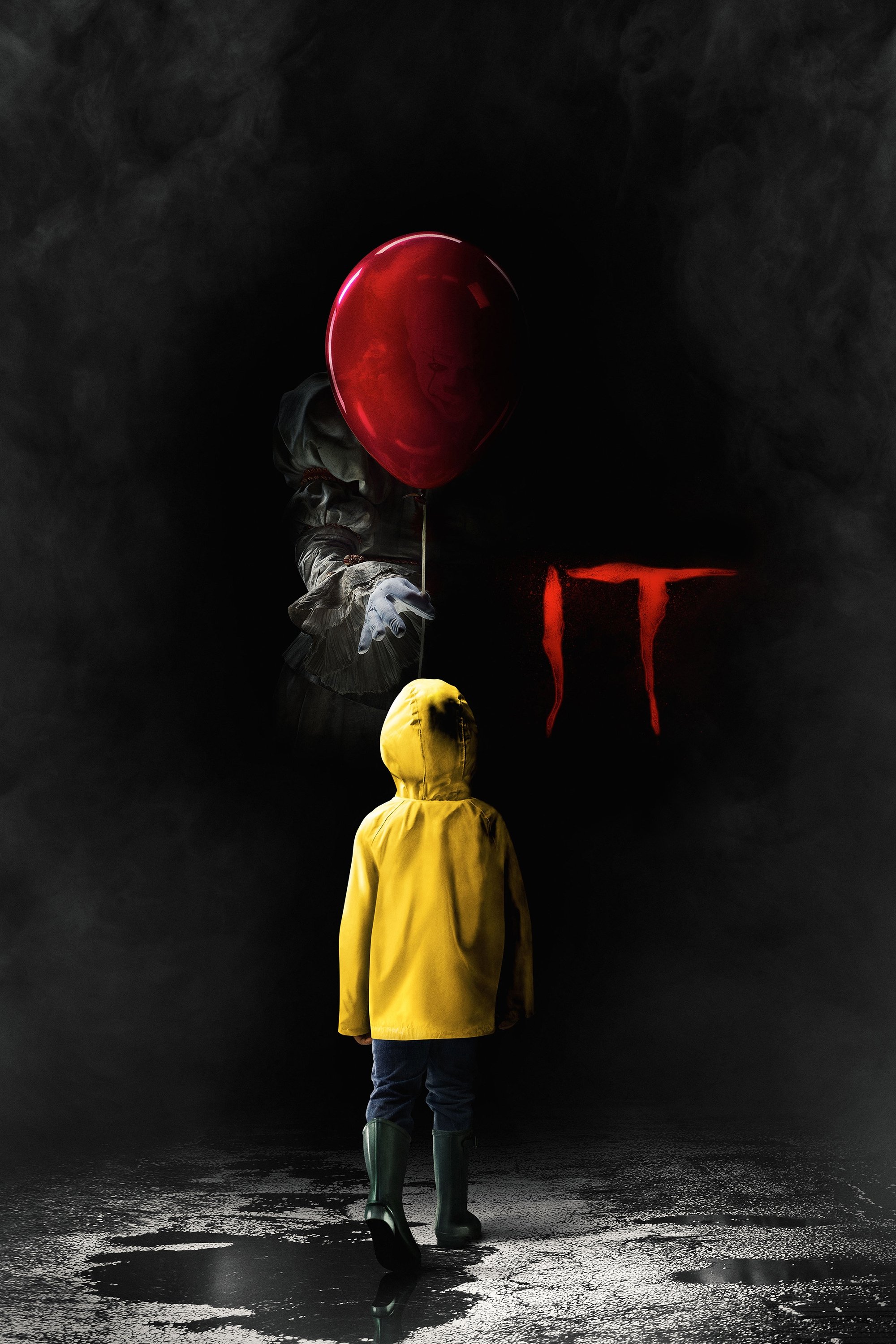 There are other horror movies about growing up, but they don't have Pennywise or such fantastic child performances.
49. Star Wars: The Last Jedi
The very greatest Star Wars movie of the decade (don't @ me) saw Rian Johnson mixing things up in this bold sci-fi entry.
48. Silver Linings Playbook
No movie made me feel as mentally untethered as this one, but after disorienting me it filled me not with despair, but with joy. 
Speaking of despair, this one captures existential dread maybe better than any film I've ever seen.
The most re-watchable animated film of the decade, which is lucky for us parents…
Stylish longshots applied not to grand landscapes but to claustrophobic hallways and city streets, with the hilarious foreground of a washed up actor going slowly insane. Quite unique. 
44. The Cabin in the Woods
A brilliant, thrilling and crowd-pleasing deconstruction of horror cinema. And what an ending!
This one is as off-the-wall and insanely watchable as it is angry, tackling all the big -isms: racism, classism, capitalism, etc. Plus Stanfield and Thompson are spectacular. 
Set in rural Arkansas, this deep fried mystery kept me at the edge of my seat thanks in large part to brilliant direction and a wonderful performance from McConaughey.
A love letter to classic cinema that is also the best Scorsese film of the 2010s. I stand by that.
Punk rock horror at its finest, this truly terrifying film features bone-chilling body horror and a white supremacist Patrick Stewart. 
39. The Kids Are All Right
Human relationships are messy. This movie captures that simple truth and does so in a way that is supremely vibrant and affecting.
Maybe the most squirmy body horror I've ever seen, this cannibal story captures some universal truths about growing up, if you can stomach it.
The story is inspiring and the performances are absolutely top-notch. Keep calm and watch this at least once every couple of years.
This Japanese film deconstructs the idea of family and how you make one. It's funny and warm and unforgettable. 
35. Spider-Man: Into the Spider-Verse
Anyone can be Spider-Man! This groundbreaking animated film managed to make strides in representation and explain the multi-verse in a way that people mostly understood. 
A slow and steady look at loneliness, isolation and environmentalism that borrows a lot from movies past. It also features a wonderful performance by Ethan Hawke.
The very best high school comedy of the decade, and a film that shows real affection for its eccentric cast of characters.
A beautifully shot and crafted film about a pivotal battle that manages to transcend war cinema and pack an emotional punch. Plus, Harry Styles.
This documentary is a unique collection of diverse footage that serves as a memoir of sorts for the director, who collected the video for this film over many years. There's truly nothing like this film.
A heart-wrenching family drama that sticks the central married couple with an impossible decision. It's beautifully shot with an expertly crafted story.
29. Beasts of the Southern Wild
A unique romp of a film that captures childhood fear, featuring breathtaking cinematography and a moving child performance from Quvenzhané Wallis.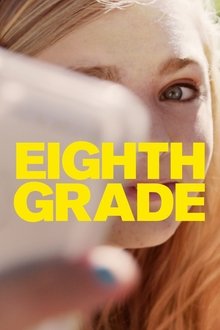 This movie wonderfully captures junior high awkwardness and vulnerability, showing what its like to grow up in the internet age.
A beautiful film about a family in crisis, told in two halves and with about 30 great songs on its soundtrack.
A film about poverty and the beauty of the people stuck in it. Willem Dafoe is unforgettable in this one.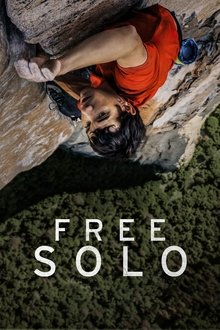 The most stressful movie I watched all decade. This is a documentary about a man who "free solo" climbs mountains aka without any ropes or equipment. Simply (and repeatedly) breathtaking.
This is the best Coen film of the decade (I'm a big fan Inside Llewyn Davis, I just like this more). It's a love letter to old Hollywood and it's filled with laughs plus an ending I think about all the time.
Undoubtedly the best human/monster love story of the decade.
A coming-of-age story about a girl who doesn't want to fit in. There are a handful of wonderfully emotional moments that have really stuck with me since watching it.
Adam Driver plays a man named Paterson who lives in Paterson, New Jersey. He's a poet in the vein of William Carlos Williams, and this meditative film doubles as a tribute to that famous writer.
This is my favorite Tarantino this decade. It's a tightly-wound paranoid drama that takes place in a single location. Be ready for loads and loads of incredible dialogue and short blasts of extreme violence– in other words, peak Tarantino.
An arthouse action film that's tense and moody as hell, plus it intentionally subverts expectations (which I always love).
This features my favorite Kristen Stewart performance and it's a wonderfully thought-provoking film. She plays a medium and personal shopper who spends a good portion of the movie in a mysterious text conversation with someone, trying to figure out whether they are a ghost.
This is essentially non-stop action but it's so thrilling that it completely works, plus it has strong feminist threads running through it.
No other movie surprised me as consistently and effectively as this one, and it does so while exploring wealth inequality in a very poignant way.
Oscar Isaac plays a science-y bro that builds a sexy robot. It's like a much more grounded and lower budget Blade Runner with wonderful performances all around.
Our world is incredibly divided, so I give this film major props for exploring the differences between Eastern and Western cultures with an enormous does of love and empathy. It's also the most emotional film of 2019 (and my #1 of the year).
Perhaps my favorite Pixar film, this one personifies emotions and dives into the inner feelings of a young girl struggling with major life change. You come away with a sense that each and every person is important, and that their feelings are important too.
Jake Gyllenhaal is one of my favorite living actors and this performance is a great one. The movie provides scathing commentary on the state of our news media and it's also an incredible thrill ride.
Many of the movies on this list show problems in the world through tragic storylines. This one shows how kindness makes all the difference. Paddington and his family are wonderful to spend time with, and the prison cooking scenes in this make me cry every time.
Parenting is hard, and this horror film preys on some of the inmost fears that parents have, while also acting as a powerful metaphor for grief. If you can stomach horror, absolutely see this one.
9. Scott Pilgrim vs. the World
I had an incredible opening night theater experience with this movie and I was afraid it colored my perception too much, so I was pleasantly surprised when it only got better with each rewatch. Visually inventive and hilarious throughout, Scott Pilgrim invaded my psyche like few other movies this decade.
Sadly, much of this decade in the U.S. has been defined by racial tension. Jordan Peele came out the gate with a feature debut that helped to foster empathy on both sides of the racial divide by exploiting racial fears in what is also the most creative horror film in recent memory.
7. The Grand Budapest Hotel
Wes Anderson has a special place in my heart, and this is his best film since 2010. It's also his funniest film, thanks to a powerhouse performance by Ralph Fiennes, and it may be Anderson's most layered work to date (though Isle of Dogs gives it a run for its money).
Alfonso Cuarón has taken us to outer space, to dystopian futures, and even to Hogwarts, so it was surprising when he decided to take us somewhere new in this film: into his childhood. In so doing, he tells a story, not of a child growing up, but of the woman who kept their house. She's trapped in a liminal space–part of the family when the family wants her to be, but also kept at arm's length. Roma is intentional in its pace but also brings charm, laughs, and even a few thrills. The best film of 2018.
Now for the best film of 2016. Barry Jenkins created a masterpiece with this story of a confused young boy in Miami who lives with a drug addicted mother. We check in on Chiron's life during three pivotal stages an each manages to be more engrossing and moving than the last.
Way back in 2010, David Fincher gave us this dark, moody tale of Mark Zuckerberg and the beginnings of Facebook. It serves as a corporate thriller of sorts in addition to exploring the way that we use technology in the modern era. It proved to be incredibly timely and prescient as Facebook has only increased in popularity (and infamy) over the decade.
I love movies that make me feel both big and small. Small because this film looks at the creation of the universe and spans millennia, and big because it also zooms in on one child's experience. The implication is clear: the big bang, dinosaurs, the ice age–these things are important. But the feelings of one small child in rural Texas are equally so.
This movie spans about a decade as it follows a boy growing up in real time–it was shot over 12 years. The result is a story that manages to hit many, many aspects of what it's like to grow up and makes you feel the significance of each and every fellow human.
Where The Social Network looked at real-life tech and how it affects us, this film forecasts a bit and imagines a future where humans live alongside, and even fall in love with, operating systems (not unlike Siri or Alexa). It uses this setup to explore humanity, though, and creates a beautifully thought-provoking reflection on love, relationships, emotion, sexuality, and our ever-expanding digital lives. No film moved me as deeply this decade or came up in my mind as frequently, and for that reason, it's number one. Thank you, Spike Jonze, for this beautiful film.